MyCMS enables clients to manage their entire website content easily and in a simple way, allowing them to create menu and sub-menu structure, upload background images, adding different types of pages, etc. The system is integrated with a sub-system which supports multiple languages and therefore offers its visitors an option to browse the site in their preferred language.

We would like to point out that this system is very user friendly and is suitable for all clients, regardless of their computer skills and knowledge. Admin panel is clear, it is written in client's language, and it informs the user about statuses and actions taken.

In addition, the system can easily be upgraded to meet the client's needs. In case the client is not happy with a certain solution, our team will find a new one and implement it.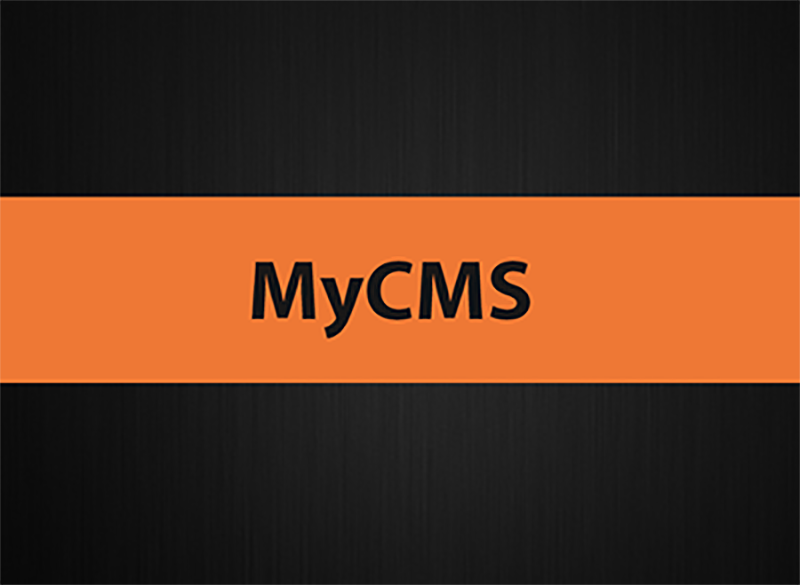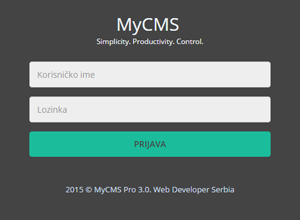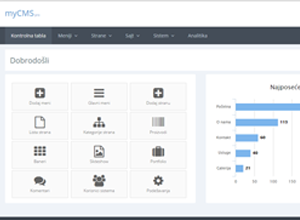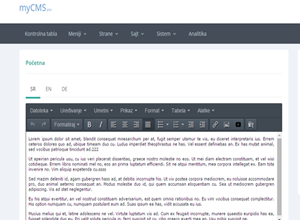 The system is easily managed through 3 simple operations: firstly, the menu structure is created, secondly, application pages are created by type, and finally, those pages are linked to a menu item accordingly.

MyCMS can be purchased together with a newly created website, but it can also be implemented into an existing website.


MyCMS live